3D Artist | Graphic Artist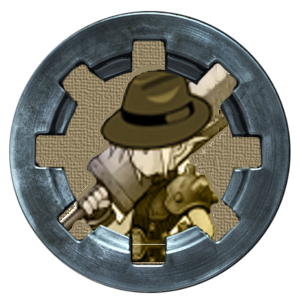 Insanity Sorrow joined the project officially in spring 2010, bringing fresh blood to the project's many modeling needs. He was willing to try his hand at a variety of unique oddities on request and turned around with a high standard of quality. He demonstrated a firm grasp one one of the most important elements of RST; to stay true to the game. His fantasy additions were realistic and blended perfectly into the existing game world. Such talent propelled him quickly from the occasional odd job to secondary 3D artist and graphic artist for the project.
Insanity Sorrow holds a Foundation Degree in Interactive Multimedia, as well as various qualifications in general computing, software development and Web Development. He has aspirations of returning to University to achieve higher degrees that will lead to a future in the gaming industry. Insanity Sorrow has a multitude of digital hobbies ranging from modding (naturally), programming, web design/development, to 3D/2D graphics design. He also enjoys the cinema and taking in a good book, favoring authors R.A Salvatore and James Barclay. He lives with his family in Northern Ireland.
Insanity Sorrow's Comment:
Nothing is impossible if you're willing to put in the effort.