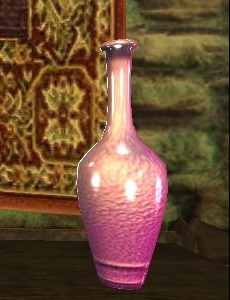 Keep your eyes peeled! Empty potion bottles can be found through RST and they are not junk items! They can be used to collect Strong Potion of Fortune from Davin Ryke in Waysall Elixirs or An-Nagaia Mallari a powerful poison from Caius in Stone's Throw Cabin.
Some of the various places for finding empty bottles are:
In Sancre Tor; the healing room off the dojo practice floor and the barracks. Other locations are; Cavern of Trials, Shadow's Rest Cavern, Topal Bay Coast Guard Station, Mor Dradig, Tir Asleigh, Cape Town and Tuatha Danan. Empty Potion bottles can also be purchased from Cloud Ruler Shop.